Get AI smart with our free 10 day course!
AI is coming! Are you ready for it?
Join us and leaders around the world and get AI smart through our easy-to-follow challenge.
You'll receive short and sweet learnings in your inbox daily (less than 3 mins).
Learn w
hy you need a chatbot now in our webinar
Date recorded: Thursday, 14th October 2021
Learn why you need a chatbot with a short presentation from Tanya Newhouse (CEO) and James Xuereb (Client Success Manager) followed by a Q&A panel being hosted by Amy Springhall (The Edge PR).
In this webinar you will learn about:
Organisations who are taking up chatbots and why

Who's doing what in the chatbot industry

Where the ROI stacks up (and where it doesn't)

Who the owner of the chatbot is in the organisation

What's a Minimum Viable Bot?

The importance of the customer voice

Q & A
Learn how to provide a chatbot that works
Dive into chatbots with Matt Francis (Solutions Manager) being interviewed by Amy Springhall from The Edge PR.
In this webinar we cover:
Choosing the right chatbot use case
Scoping a 'proof of value'
Getting the team on-board
Using agile in development and deployment
Measuring success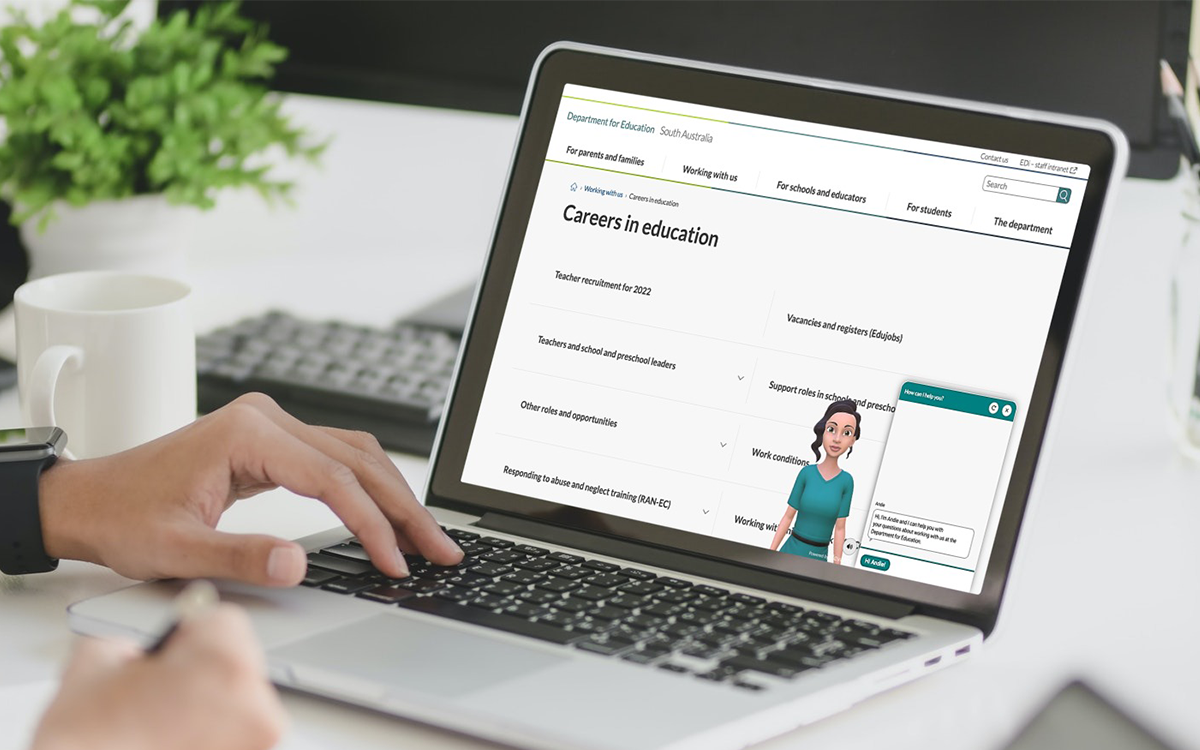 Learn how Clevertar is changing the face of customer service for government organisations
This info-packed webinar is an overview of Clevertar chatbots in government. Join our Clevertar experts as they walk you through:

Our real-world government projects and results with SA Health and Consumer and Business Services
How our chatbots improve customer service for government organisations
What's unique about the Clevertar platform
How to create a chatbots for business success
Co-development approaches that really work
From overwhelmed phone lines to SA Health's first virtual employee
Learn how we built and launched a chatbot in six days to help SA Health respond to a surge in COVID-19-related queries to the state's hospital switchboards and contact lines
How to create chatbots for customer service impact
This info-packed webinar is an overview of chatbots and Clevertar technology.
Join our Clevertar experts as they walk you through:
The science and philosophy of chatbots
Insights into Clevertar technology and features
Real-world applications and results
5 steps to success