We're an Australian company that helps businesses solve everyday problems using artificial intelligence.
Clevertar was born out of research showing that conversational virtual characters are influential and engaging, and we developed a software platform for the creation and delivery of chatbots utilising this innovative technology.
Now, we design, build, and operate effective solutions by leveraging the power of cutting-edge natural language AI, specialising in large language models, natural language processing, semantic search, conversational agents, virtual humans, and speech AI.
"To unlock the vast potential of artificial intelligence for customer engagement."
> 2022: iAwards – SA Technology Solution Platform of the year, ABS Census chatbot
> 2022: SA Top 25 Fast Movers
> 2020: CMO – Top 7 Most Innovative Chatbots, SA Health chatbot
> 2019: CIO Outlook – Top 10 Customer Experience Management Solution Providers
> 2016: Talent Unleashed – Best Startup in Tech Innovation, APAC region
> 2015: iAwards – SA Best New Product and Health awards
> 2014: Australian Anthill – Smart 100
Marshall Cowan, CEO
Marshall is the CEO of Clevertar, a dynamic leader with a proven track record in delivering complex, mission-critical solutions. With 23 years of experience as an Operational Strategist, Founder, and Entrepreneur, Marshall's expertise spans disruptive technologies, AI-driven platforms, and Lean Startup principles. As the former COO and Director of Licorice, he successfully built an AI-driven platform for intelligent task management, disrupting the IT support industry. Marshall's exceptional skills in stakeholder management, corporate governance, and operations drive the enhancement of Clevertar's enterprise application systems. As the CEO, he leads Clevertar with a focus on continued innovation and market leadership.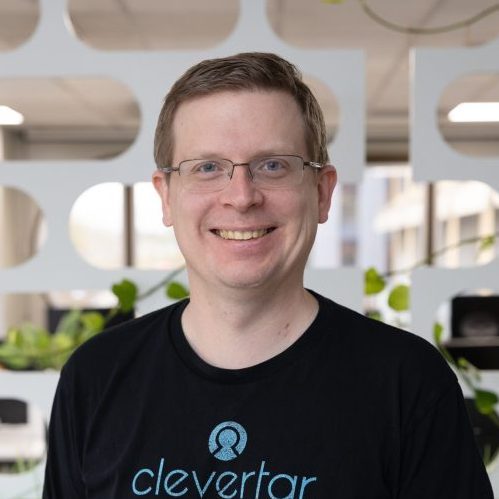 Martin Luerssen, CTO and Co-founder
Martin is Clevertar's CTO and co-founder, driving Clevertar's intellectual and technological direction since the company's inception. Martin has 10 years applied research in artificial intelligence and 7 years experience successfully developing relational agent technology solutions. At Clevertar he applies his research forte in nature-inspired computing to continually advance its leading edge technologies to deliver real world solutions.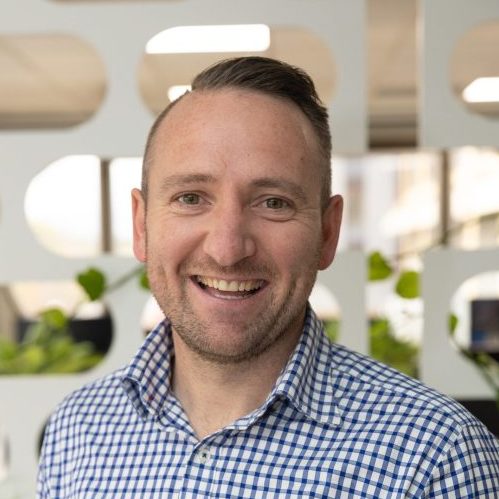 Matt Francis, Head of Product & CX
Matt is responsible for the successful execution of projects, and has extensive experience in customer relationship management, marketing, and project management. Matt leads Clevertar's implementation team in delivering outstanding results for customers.
Mark Pitcher, Executive Chair
Mark is the Executive Chair of Clevertar, working with Clevertar's board to provide strategic direction, governance, and support business execution. Mark has extensive experience as a leader across a range of industries including high tech industrials, software retail, health and care. He has been responsible for fast growth start-ups and IPO through to successful exits and presently holds directorships in technology, health and care enterprises.
Julian Burton OAM, Non-Executive Director
Julian has over 15 years of leadership in the non-profit sector as founder and Executive Chair of The Julian Burton Burns Trust, and in the private sector in establishing and directing two South Australian-based global biotech companies – SKIN Tissue Engineering and Beta Cell Technologies.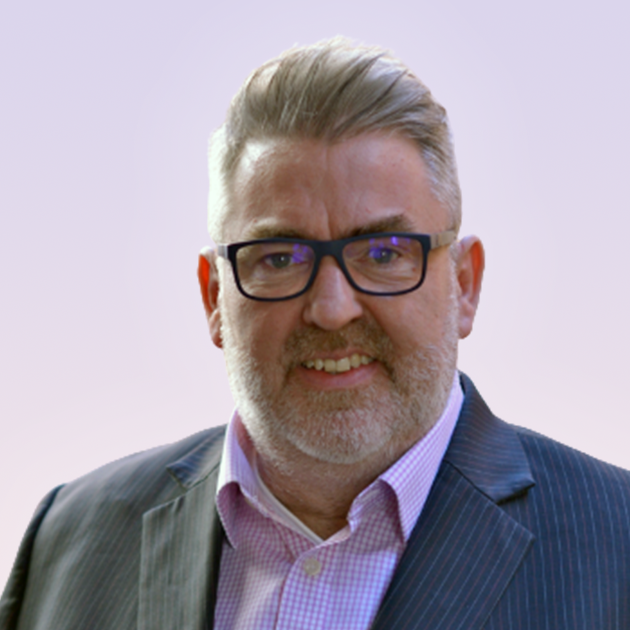 John Lindsay, Non-Executive Director
John is a telecommunications industry expert with a career in the telecommunications industry spanning over 25 years with past roles including CTO at iiNet Ltd, CTO and Regulatory and Corporate Affairs Manager at Internode Pty Ltd and a Director of the Internet Industry Association. John is currently a director of Uniti Group Ltd (formerly Uniti Wireless), the Telecommunications Industry Ombudsman, TIO Ltd and of Redflow Ltd. He is also a director of a number of private companies including Ultraserve Pty Ltd and jtwo solutions Pty Ltd. John is a graduate member of the Australian Institute of Company Directors.
David Sheard, Non-Executive Director
David is the Founder and Managing Director of Virtca, a South Australian focused early-and growth-stage investment and business advisory firm dedicated to partnering with technology-driven businesses. Previously, he was the Managing Director of a technology & software company and Corporate Technology Director for one of the world's largest private inspection and engineering organisations. Originally from Canada, he immigrated to Adelaide in 2021 after being selected for Australia's Global Talent Visa due to his internationally recognised software and technology achievements. His qualifications include an MBA in Finance, GAICD, PMP, PSP, certificates in financial disciplines, a commercial pilot's license, and numerous technology & industry-specific credentials.
Andrew Roff, Non-Executive Director
Andrew Roff is a distinguished lawyer and company director with a focus on M&A, corporate governance, and the technology sector. With extensive expertise in IT law, intellectual property, corporations law, and M&A, Andrew has deep understanding of the legal and technology landscapes. He also serves as a Non-Executive Director for Ultra Commerce, a company specializing in e-commerce solutions, and Consunet, a mid-sized specialist in cyber and spectrum security.
Dinuke Ranasinghe, Non-Executive Director
Dinuke Ranasinghe is the co-founder and CEO of Arcadier, the worlds first proprietary marketplace platform based in Singapore which operates in 180 countries and now boasts over 24,000 unique marketplaces. This follows his leadership of PayPal's expansion into the region and regional leadership roles with Visa and other multi-nationals. He holds degrees from the Universities of Sydney, Oxford & the Australian Graduate School of Management.
Bryn Soden
Solutions & Prompt Eng. Lead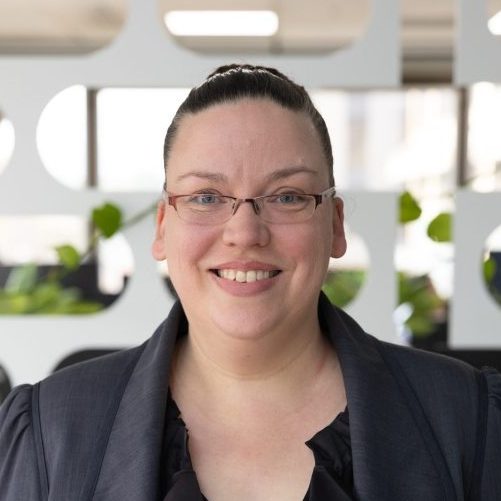 Anna Jeffries
Solutions Lead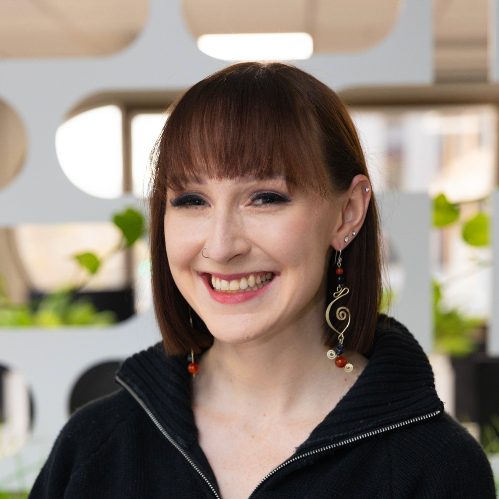 Bridget Kerry
Customer Engagement Specialist
Pradhap Loganathan
Senior UI/UX Developer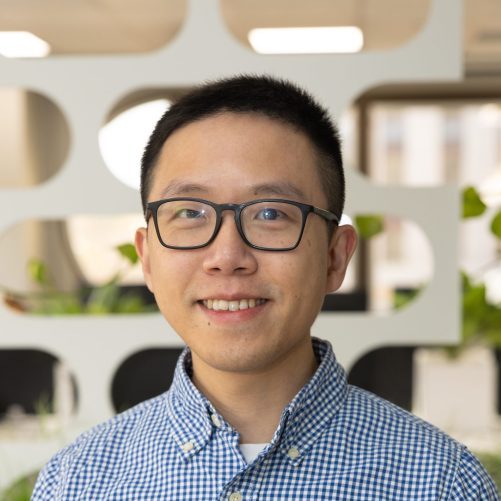 Zhiwen Guo
Software Engineer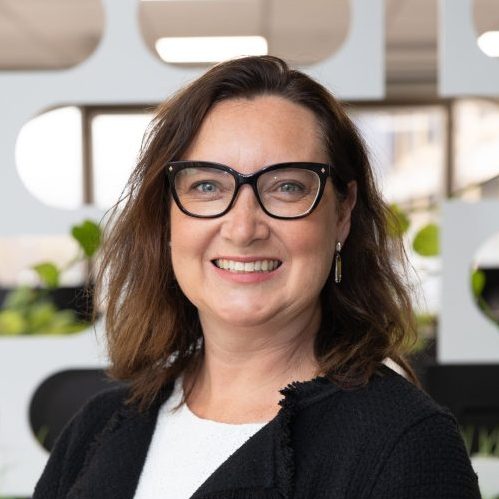 Emily Mansfield
Business Operations Lead
Our team has a proven track record of developing AI solutions for customers over the past 10+ years, and our success shows that building a great AI solution relies on development skills combined with communication science, data analytics, and subject matter expertise.