SA Health is committed to protecting and improving the health of all South Australians by providing leadership in health reform, public health services, health and medical research, policy development and planning, with an increased focus on well being, illness prevention, early intervention and quality care. See how Zoe is assisting with the fight against COVID-19 in our case study.
Introducing Zoe
South Australians can access instant answers to their COVID-19 queries thanks to a chatbot developed by Clevertar and SA Health.
Designed by SA Health's team, Zoe can calmly answer a range of common COVID-19 questions and help users find the information they need through guided conversation.
At a time when demand for health related information has increased exponentially, Zoe is working around-the-clock to answer questions and help South Australians follow official health guidelines.
The COVID-19 situation is changing rapidly with new information coming to light on a daily basis. Since its launch, Clevertar has been able to re-train Zoe and deploy new conversations in a matter of days.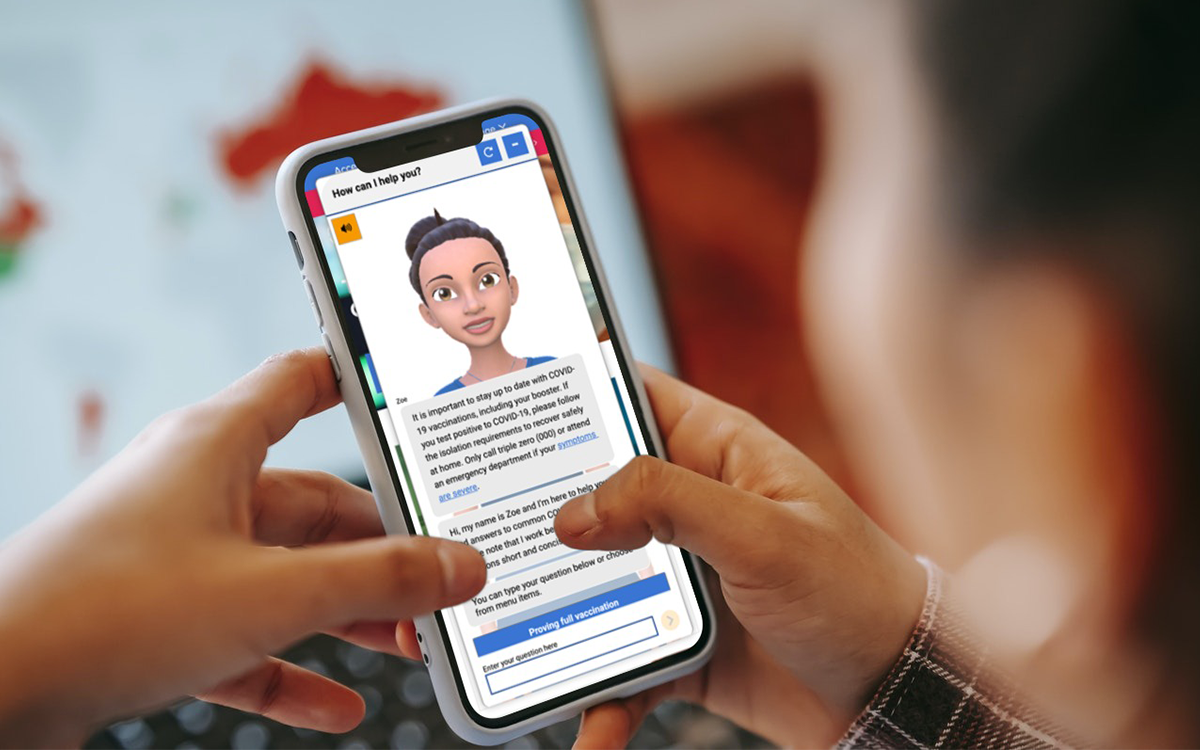 > Zoe is delivering over 20,000 dialogues per week
> Zoe is assisting over 5,000 customers per week