The Department for Education aim to achieve quality learning and wellbeing outcomes for children and young people. They manage South Australia's public education system, with the goal of delivering world-class primary and secondary education in all areas of the curriculum.
Introducing Andie
The new chatbot is part of the Department for Education SA (DfE) digital innovation strategy to engage with its community. 
Andie represents an additional service channel aimed at reducing the number of inbound support requests relating to teacher applications, enabling a new level of self-sufficiency for job applicants.
Providing a nurturing customer experience for the day to day situations

Referring and escalating to human resources when it's needed
Challenge
Department for Education SA (DfE) were investigating ways to:
Improve customer service to job applicants as it ramped up to a key recruitment period

Focus contact centre support on more complex enquiries

Enable digital tools for its community

Provide after-hours support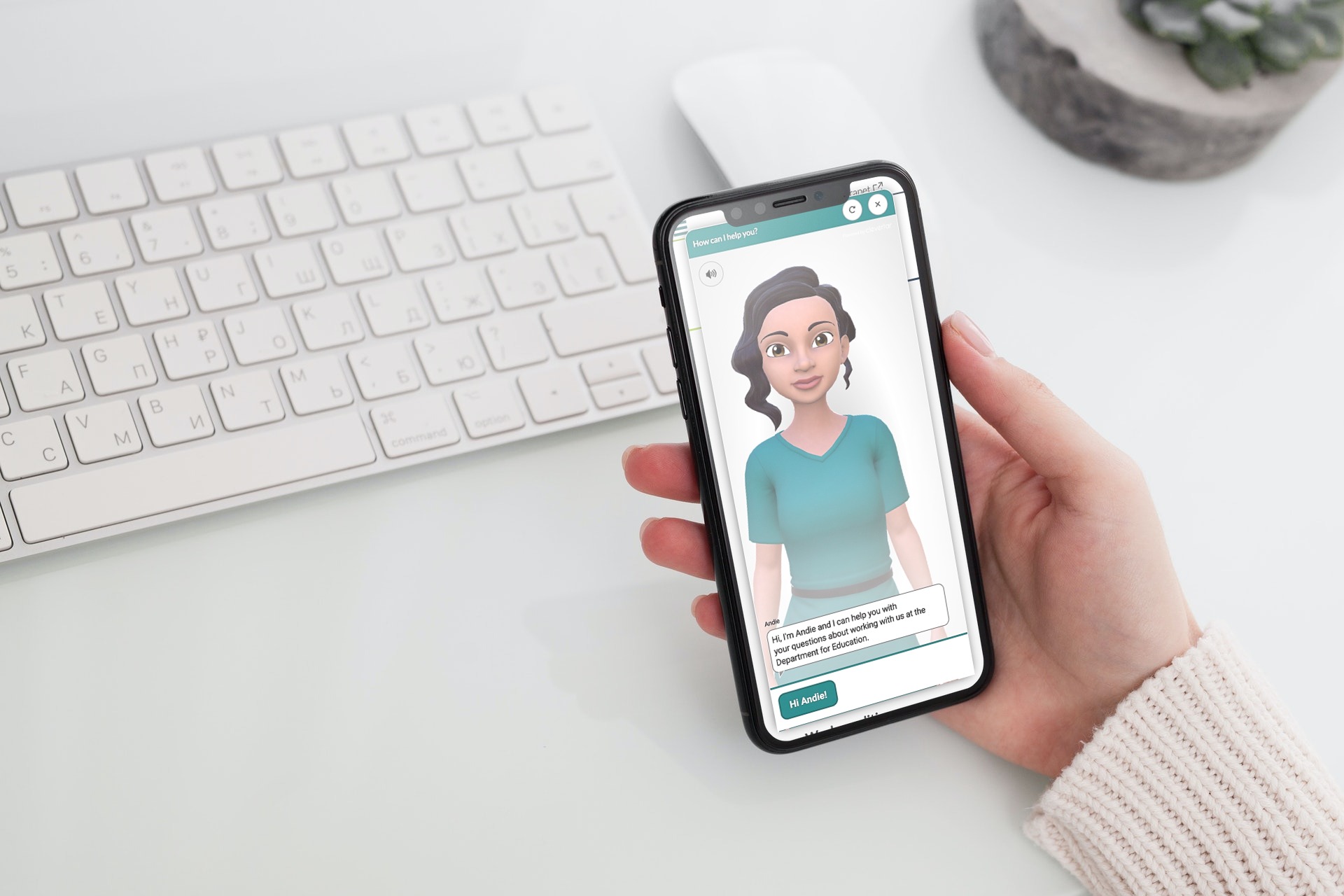 Approach
DfE decided to introduce a chatbot as part of its digital innovation strategy. A Proof of concept project was scoped to focus on recruitment support needs with metrics defined for success. Key aspects:
Follow an agile methodology to create, shape and transform existing content into nurturing conversations

Once introduced, set up regular check-ins and monitoring of usage data to enable ongoing learning and improvement of the experience
Solution
Andie was launched in 2021 and represents an additional service channel to support DfE's teacher recruitment drive. This new channel is aimed at reducing the number of inbound support requests plus:
Enabling a level of self-sufficiency for DfE's target community

Referring and escalating to human resources if needed



PowerBI reporting dashboard