 Consumer and Business Services (CBS), a division of the South Australian Government's Attorney-General's Department, provides a diverse range of services in SA. CBS is customer-focused and flexible in its activities and provides accessible services and information. See how Claire is relieving pressure on their call centre.
Introducing Claire
Consumer and Business Services have deployed Claire to assist landlords and property managers in obtaining residential tenancy advice. Claire appears on both the Consumer and Business Services and SA.GOV.AU websites and is a new channel for CBS clients to receive accurate and timely advice.
In addition to existing CBS services, Claire is available to answer frequently asked questions about renting matters, such as repairs and maintenance, breach of agreement, and help calculating water and reletting costs.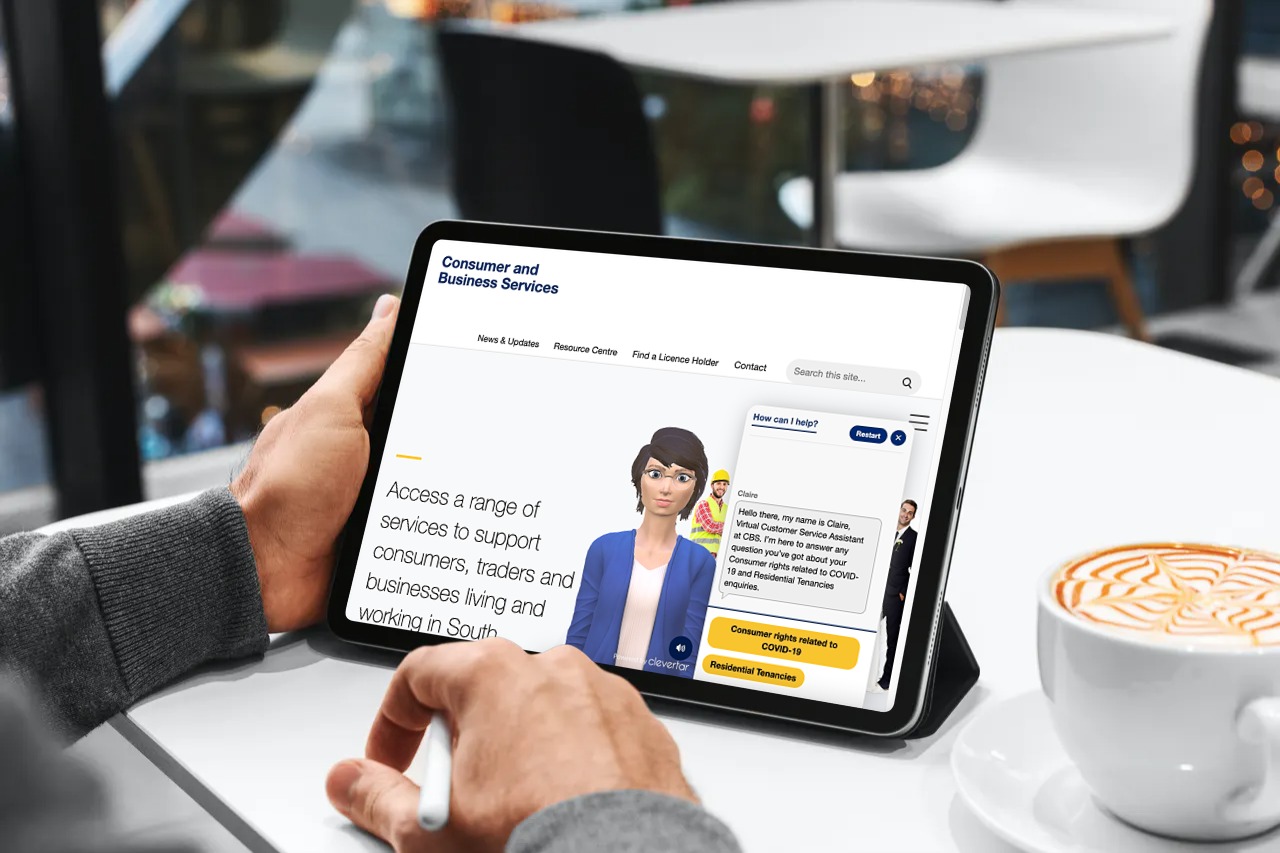 Through the use of NLU it was established that a significant number of enquiries referred to Claire were about COVID-19. In working with the team at CBS, Clevertar rapidly deployed a conversation stream that caters specifically for this type of enquiry, and directs users to the resources they need to assist them.
CBS continues to expand its offering in line with its business needs and Clevertar is able to respond by optimising throughout the life of the installation.
> Claire is assisting over 1,100 customers per week
> Claire is delivering over 7,500 dialogues per week