That chatbots are surrounded by hype is not surprising. By some accounts, chatbots present a 15-90% cost reduction opportunity. What CFO wouldn't jump at those potential gains? 
Unfortunately, it's not as simple as buying chatbot technology, plugging it in, and saying goodnight—a lesson many organisations learn the hard way.
Why? Because customers don't care about cost reduction opportunities. They care about what they're trying to do, pure and simple. 
That might be troubleshooting in the wee hours of the morning. Or reaching out to work through a complex issue that requires a bit of human touch.
Put simply, consumer expectations have evolved and it's our responsibility to evolve our chatbots with them. Which is precisely why we've rolled out live chat to accompany our core AI-powered chatbot offering.
What's live chat and how's it different from a conversational chatbot?
As to the difference between live chat and a conversational chatbot, think of it this way: a customer is always engaging the same service channel (chatbot) either way; only it's who (or what) is on the other end of that experience that varies. 
In a live chat setting, a human being conducts the chat—most likely a customer service agent or member of your team.
Conversational chatbots, on the other hand, are computer programs that conduct the conversation (hence the term "conversational AI"). These run the gamut from rudimentary "scripted" chatbots, which deliver predefined responses or "playbooks," to intelligent virtual agents capable of automating complex dialogues and processes.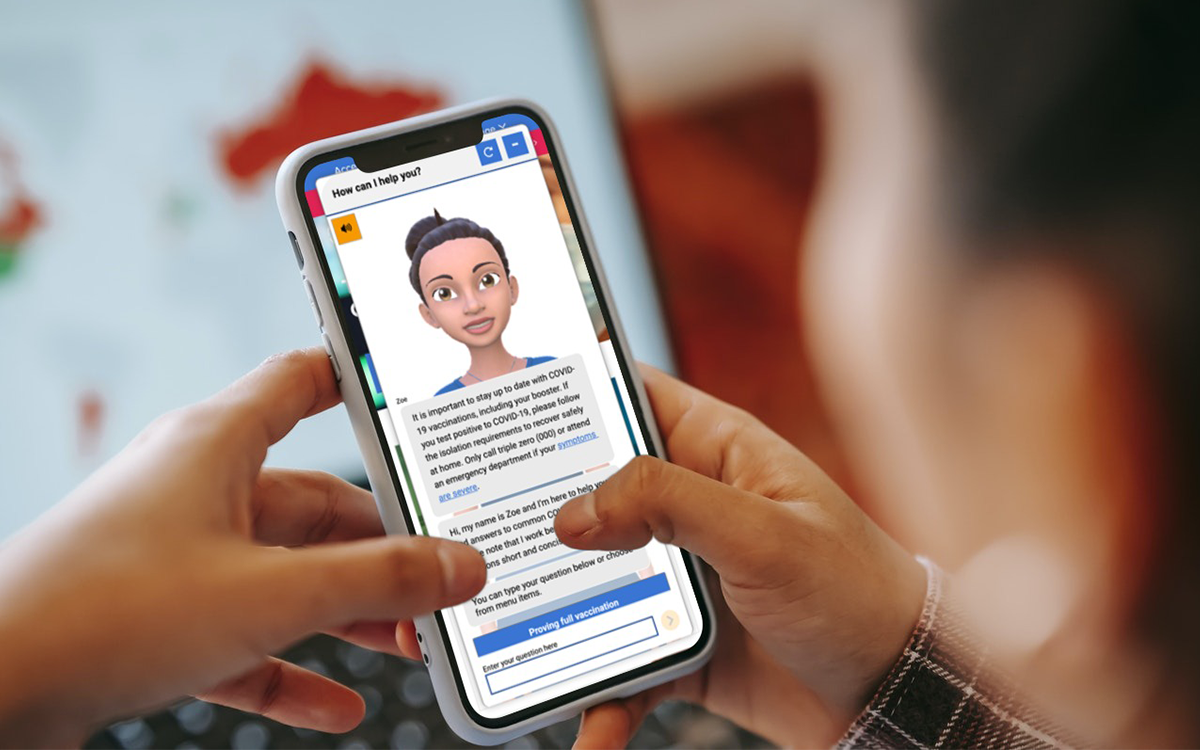 Why Clevertar decided to develop live chat
We consider our conversational AI to be our cornerstone offering. Grace, Zoe, Claire and the rest of our AI-friends rock! Still, some of our customers want to embrace AI, without completely automating their customer service. Live chat helps to bridge that gap, offering these customers a few handy features:
AI to human handoff
For many "low touch" issues, customers can self-serve with the help of an AI chatbot and nothing more. When AI isn't enough, the customer can be handed off to a live chat agent.
Convenience with a human touch
From the customer's perspective, it's quite frustrating to feel like an organisation has pushed you to an automated chatbot—especially if that chatbot is poorly designed.
Live chat gives customers the convenience of a chatbot (they don't have to call or email), without losing the human touch that many customers expect.
Off-hours support
During business hours, a person can handle live chat interactions. After business hours, those interactions are handled by conversational AI, allowing for 24/7 support.
Incredible upside
These evolving customer expectations around live chat are real. According to research from eMarketer, live chat is the preferred channel of customer support for a third of Americans aged 18-49. Separate research from Forresters shows that 42% of U.S. adults think it's important for retailers to offer live chat.
It comes as no surprise then that businesses can see terrific benefits from live chat. Research from Kayako shows that 79% of businesses say offering live chat has had a "positive effect on sales, revenue, and customer loyalty." And we've already mentioned the huge potential cost savings that chatbots deliver.
Final thoughts: To live chat, or not to live chat?
While the benefits of live chat are clear, many organisations opt for a hybrid approach. WE love this approach for a simple reason: it's mutually beneficial. 
A hybrid approach to chat gives customers the option to interact with live chat or conversational AI, depending on their needs—and with seamless handoffs between both. 
Internally, a chatbot solution can still scale customer service to keep up with growth, without sacrificing the human touch that a brand is known for. 
Which is really what it comes down to. Does your company want to use a chatbot to completely automate certain aspects of customer service? Or does it make sense to hand off certain interactions to a live agent? We're finding that many organisations prefer the latter, for which live chat is a great option.
Curious about how live chat can benefit your organisation? Click here to learn more about our live chat offering.

It's never too soon or too late to explore the world of artificial intelligence!
We're keen to discuss how your business' everyday problems could be solved with AI, and how they might positively impact your customers.
Please leave a message and we'll get back to you soon.